Distance Airport (KM) :
69 KM
Casal Santa Eulalia is a rural hotel with 25 rooms, set in a historical building from the XIII century, which is situated on the northwest of the Mallorca Island, just two kilometers from the magnificent beaches of Alcúdia Bay.
History Casal Santa Eulalia
Casal Santa Eulalia was one of the most important properties of northern Majorca. The first mention of the existence in the historical archives Casal was in 1242 when the cottage was part of the possessions owned by the Earl of "Ampurias". In this century the estate of Santa Eulalia was known as a hunting ground. The Casal Santa Eulalia is a mixture of different architectural styles, due to the different extensions that were added over the centuries and the different uses made of them. Today it is precisely this mixture that creates a unique and inimitable ambience. We can highlight the beautiful central courtyard that serves as a connection between the different wings of the building and where you can still admire the original sun-dial from the XIII century. In the fifteenth century the lands of Santa Eulalia had more than 3000 hectares extended to the beaches of Can Picafort and Muro in the Bay of Alcudia. In the eighteenth century the cottage was converted into a convent of the order of "Santa Catarina de Sena" before becoming the property of the Government. In the nineteenth century was transformed into a sandstone-quarry. You can still see part of the old quarries around the main pool and the parking area. The Hotel was completely restored by its present owners in 1997. During the rehabilitation it was attempted to preserve, as far as possible, the original architectural details and to give the building a special character.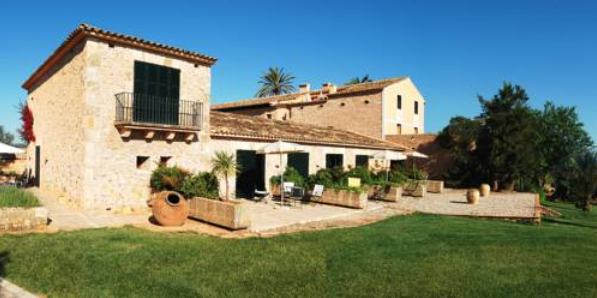 Distance Airport (KM) :
69 KM
Reviews
There are no reviews yet, why not be the first?