Art Hotel Palma is located next to the vibrant and cosmopolitan Plaza Mayor, nowadays heart and soul of the city, it is filled with entertainment at any time of the day. Surrounded by a set of arches, this square is connected to the city's main shopping streets: San Miguel, Jaime II, Colón and Sindicato. The excellent location of Art Hotel Palma allows the visitor to reach within a short walk the major points of interest in the Old Town, with its narrow streets, walls, palaces and museums.
His passion for antiques and art, has led Pepe Rubio, an important antiques dealer from the island, to turn his antiques shop into a fascinating and unique hotel. Pepe Rubio has dedicated almost forty years of his life to the search of the pieces of desire that now live in Art Hotel Palma. He knows the noblest families of the island, holds secrets that could inspire plots to multiple novels, and nowadays there isn't a celebrity on the island who doesn't own one of his works of art.
The Art Hotel Palma, a symbolic small palace of 19th Century, located between the Rambla and Costa de sa Pols, which was the antique dealers street, is nowadays a comfortable and elegant refuge that combines the beauty of Art and the most modern comfort and best services. Located at the heart of the city, easily accesible by car, it has convenient parking spaces available.
At Art Hotel Palma you will find 13 bright and quiet rooms exquisitely decorated, where the mix of symbolic antique pieces and the most modern and advanced facilities guarantee the highest comfort and quality rest. In this 5-storey building, each floor has got an elegant hall surrounded by wide hotel rooms. This atmosphere makes the hotel a great accommodation for small groups and families.
If you would like to organize your wedding at Art Hotel Palma, our team will be delighted to prepare a tailor-made design for your celebration.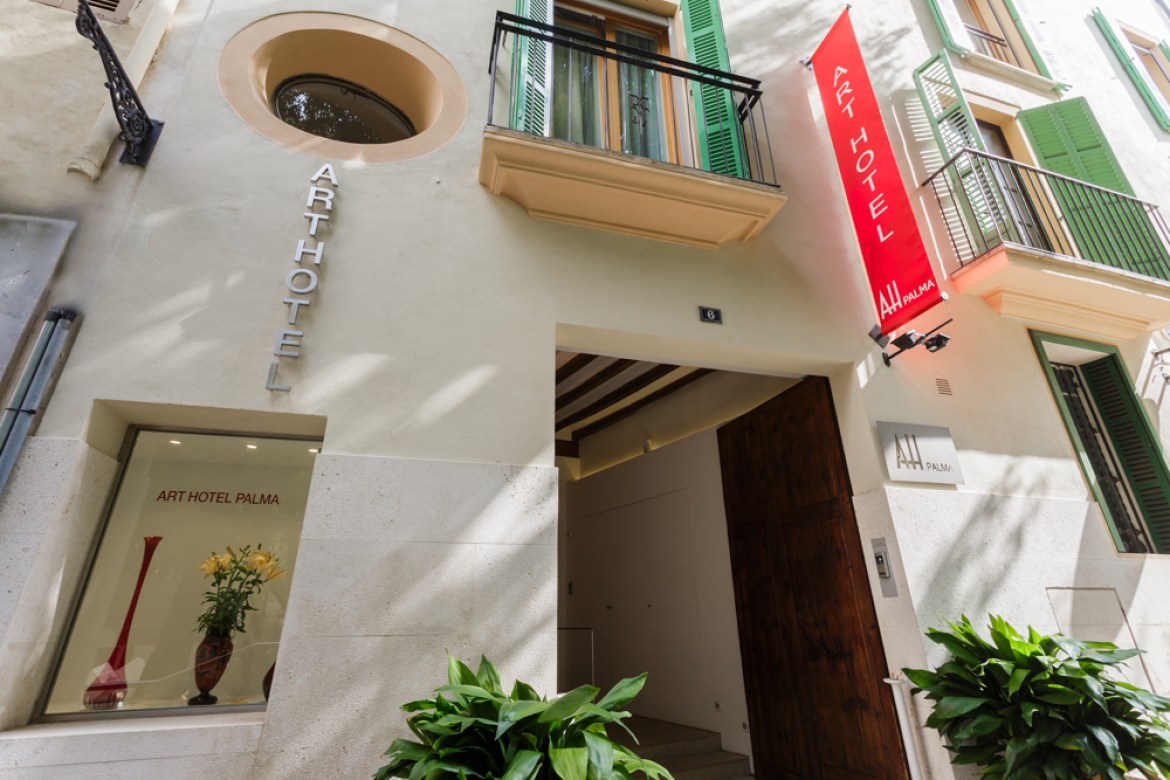 Reviews
There are no reviews yet, why not be the first?