Distance Airport (KM) :
33 KM
Es Revellar Art Resort takes its name from an exclusive country estate 600 years old, covering 76000 square metres, a few minutes away from Palma de Mallorca, which is itself a great art exhibition and also converges with a new trend::
"Art moved to nature, where it is possible to appreciate its soul and live an exclusive experience far from enclosed spaces and mass tourism"
The whole complex is a museum that invites the traveller to discover exceptional art and enjoy peace and quiet in a Mediterranean climate. The estate is made up of 12 buildings ( delicately restored conserving original features ) beautiful gardens full of works of art, hydraulic works, paths, hundreds of sculptures, marble columns, ethnic art pieces, antiquities, botanic garden, palm trees, pine forests and many secluded peaceful corners.
All through the year the gardens in Es Revellar Art Resort offer a peasant climate and a wonderful backdrop for your wedding. The beauty of its spectacular gardens and the works of art , are only a part of our value – sliver service, flexibility and the capacity to adapt to each client's needs, the most modern technology and that extra experience and savoir-faire turn each celebration into an unforgettable moment.
© Es Revellar Art Resort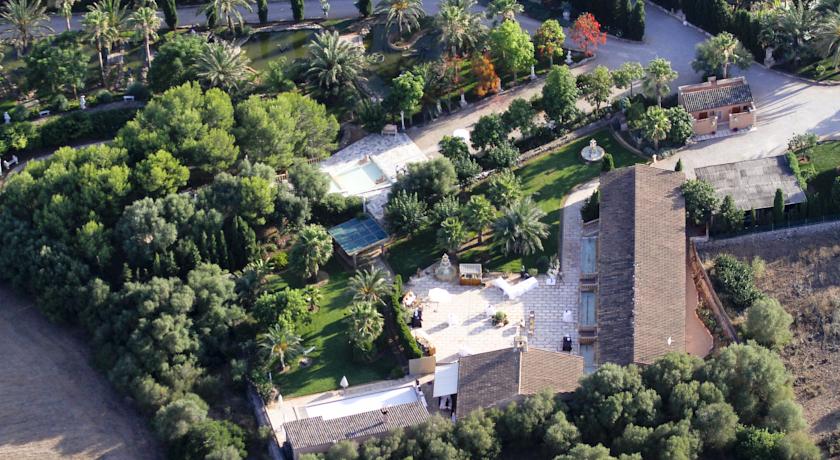 Distance Airport (KM) :
33 KM
Reviews
There are no reviews yet, why not be the first?